Tacoma, Wash.-based Sprague Pest Solutions revamped its corporate website with updated content and client service tools.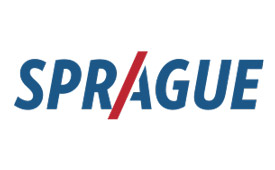 "The new Sprague.com is a bit more than a fresh coat of paint," said company President Ross Treleven. "It allows us to launch our customer friendly tools and to tell the world what makes us different."
The company, which provides integrated pest management (IPM) services to commercial clients across the Western United States, said its website serves as a source for commercial property and facility owners and managers looking to engage with a fourth-generation company that is exclusively dedicated to preventing and solving pest issues in commercial facilities.
Among the many features on the website are:
An Industries page that outlines the varied vertical market segments for which Sprague provides services, including agriculture, commercial property, distribution and storage, education, food processing and manufacturing, food retail and grocery, healthcare, hotels and resorts, housing, and restaurants.
A list of the company's comprehensive service offerings from no-prep bed bug services to risk assessments and disinfection services.
Pest identification tools.
A timeline of Sprague's rich 95-year history.
Case studies about the company's clients that often include helpful lessons learned.
News about Sprague, and its services and people.
Sprague services nine states, including Washington, Oregon, Idaho, Utah, Colorado, Nevada Wyoming, Montana and California. Founded in 1926, it counts many leading food processing and distribution, agriculture, commercial property, education, healthcare, and hospitality facilities as customers.
In early April, Sprague began offering disinfection services to its commercial clients to help combat the spread of the coronavirus (COVID-19). The service, designed to complement a facility's existing pest management, food safety and cleaning and sanitation programs, contributes to protecting clients' facilities, employees and the public from harmful viruses, including human coronaviruses, bacteria and mold.
Other specialty technical services Sprague offers include risk assessments and audit preparation, commodity fumigations and fumigation alternatives, a full suite of organic programs, large-scale bird exclusion and management, bed bug management services, and employee and food safety training.
The post Sprague Pest Solutions revamps corporate website appeared first on Pest Management Professional.
Read more: feedproxy.google.com