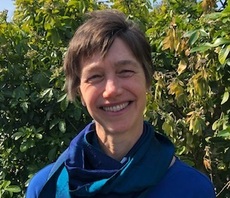 Simply exploiting a market opportunity does not count as sustainability ambition – businesses need to turn the dial further, writes Forum for the Future's Caroline Ashley
Who has the most ambitious sustainability strategy? And how are you judging that? By the percentage reduction in carbon emissions committed and the deadline set?
I am delighted by the 'race to zero' among large and small companies setting bolder carbon targets. But I propose a different way of assessing ambition for sustainability – a new lens through which to ask what type of change a company seeks, how much change, and how does it see its role in shaping the decade ahead?
Simply exploiting a market opportunity does not count as sustainability ambition. Recently I carefully read articles by an award-winning wealth manager. Soon to offer a new sustainable investing service, they flagged renewable power, EV infrastructure, green buildings and hydrogen as sectors likely to benefit from green recovery programmes. But they recommended these to clients solely on the market opportunity. They are certainly not saying that investors 'should' let any value other than financial value guide decisions and, in fact, the firm is not even saying that climate change is happening – they frame further heating merely as a possibility. It was an ice cold reminder of where many of the incumbents with power and money still sit.
A solid sustainability strategy means managing impact because it's a responsible thing to do. A company that qualifies as 'solid' sees that it can contribute to sustainability and sustainability can contribute to its long term value. It assesses risks through an ESG framework. It mitigates its most material negative impacts, enjoys and perhaps amplifies its most material positives. It is upping its investment in sustainability reporting and addressing its emissions. Sustainability is likely included in marketing. It is part of the transition but not driving solutions.
But the most ambitious firms are qualitatively different. They are creatively building a different future. Ambition is reflected across any or all of these three areas:
Going outside the box to pioneer fairer regenerative business models
Integrating social justice into environmental change
Intentionally shaping how multiple players will drive a better future.
Let's take each in turn.
Creating new business models
Some businesses are thinking outside the box about how to create value in radically different ways. They are addressing the interlinks between materials, production, trade, circularity, biodiversity, wellbeing, workers, consumers, communities and planet and letting the search for improvement drive the business model, not vice versa.
For example, Interface not only sell carpet tiles, vinyl and rubber that are carbon neutral across their life cycle, but their Net Effect tiles are made from recycled fishing nets sourced from low-income coastal communities, reducing ocean plastic and boosting income. Genashtim, headquartered in Singapore, was set up to provide employment to blind and other disabled and marginalised workers, and so leverages technology as a core tenet in its business model, operating eCornell (Cornell Universities online training programme) and a range of other online learning and support. These businesses are thriving not because they have a social purpose, but because the business model that derived from their purpose is delivering value. Large companies are looking at radical change too which will transform their business model if they scale. John Lewis and IKEA, testing leasing of furniture and products, are good examples.
Integrating social justice into environmental change
Social issues and environmental challenges are both addressed by most businesses, but often in two separate silos, sometimes the former with philanthropy and the latter via efficiencies. Environmental action on water, energy, pollution, forests has always been easier than action on incomes, livelihoods and rights because it is more tangible, technical and often cuts costs. Now, finally picking up the pace on climate, firms are willing to commit to targets for which they don't yet have the tools. I call this 'motorbike speed'.
Yet action on poverty and inequality, meanwhile, is still stuck on the basics: respecting human rights, eradicating modern slavery – neither of which have been achieved. Pilots on living wage and living income dotted around the globe are hardly a thriving frontier. I call this the pace of a snail. At the same time, with billions of dollars and millions of hectares now being promised for nature based solutions, we risk going backwards. Competition for land will increase, and those with weakest land rights (particularly women) will lose out.
The solution is for the snail to jump on the motorbike. Firms with a truly ambitious environmental strategy put social issues at the heart. That could mean many things: addressing land rights and local decision-making in all nature-based strategies, ensuring 'clean' businesses (such as in renewable energy) also build skills and decent work; and investing carefully in a just transition – how communities get from here to there without individuals bearing the brunt for others.
Shaping the behaviour of others
The final element of the most ambitious strategy is intentionally shaping the future. This means pulling out of advocacy bodies that protect legacy ways of working – as BP has started to do – and investing in advocacy that pushes policy frontiers. But there are other ways of shaping sectors of the future too – investing in the emerging pioneering models such as regenerative agriculture and circular textiles, that need to prove viability and scale; or creating the 'plumbing' that will enable future-fit firms to grow, such as the back-end data or alternative financing structures that they need.
What is 'normal' for companies on environmental action is shifting. What counts as pioneering leadership is changing too. As the mainstream narrative on sustainability has changed, from 'nice to have' to being essential for future-fit business, so too, we need to now shift the dial on ambition. Pioneers that create new models, build just transitions, and actively shape the future are much needed, as we face a future in which the only certainty is the fact that we cannot continue as we have done.
Caroline Ashley is global director of programmes at business sustainability non-profit Forum for the Future
Read more: businessgreen.com