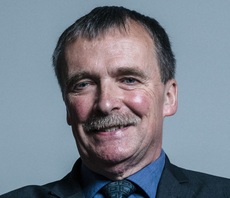 The Green Homes Grant Scheme is not the only policy on page 104 of the recent Energy White Paper in danger of being cut back and watered down, warns Labour's Shadow Energy Minister Alan Whitehead MP
Come join me as we take a deep dive into page 104 of the government's recent page turner 'Powering our net zero future – the Energy White Paper'.
There's a lot in the Energy White Paper and whatever else you might think of it, you have to grant that it does cover the net zero energy bases. But page 104? That's the place where some of the net zero policies shouldn't have landed, because I think it is fast becoming the page of doom for a host of important proposals, and particularly for policy on energy efficiency in homes.
This is the page, for example, that proclaims that the £2bn Green Homes Grant voucher scheme "could enable more than 600,000 homes in England to be more energy efficient". That claim is remarkable in two ways. Firstly that, as we know, the scheme has actually enabled only just over 20,000 homes to be more energy efficient, before most of the money allocated to the scheme was confiscated by the Chancellor, leaving the scheme vastly underpowered. Extraordinarily, this was probably known to be a non-scheme before the Energy White Paper went to press. You might have thought that someone would have had the presence of mind to pull the paragraphs before the 'publish' button was pressed but instead, page 104 stands as representing perhaps the quickest negation of a policy in White Paper history.
And the case builds up: further down the page we see the announcement that "we will take action to improve the energy efficiency of homes in the private rented sector". Quite right – that's exactly what we urgently need to do – and yet it is difficult to achieve because of the nature of tenure and the presence of multiple occupancy homes in the sector. The Energy White Paper's solution is to build on previous measures that require landlords to bring the worst homes in the private rented sector up to band E energy efficiency rating in order for them to be lettable in the future. To do so, they should spend up to £3,500, but have been exempted if it is not possible to achieve band E even after this amount of money has been put in.
Now page 104 talks of a new scheme, already consulted on, to go on to the next stage: requiring landlords in an estimated 2.8 million homes to bring properties up to band C energy efficiency rating by 2028, and follow the line of previous arrangements to spend up to £10,000 in doing so. That's what the policy promises, but my spies inform me that it is already in deep trouble in government: an organised lobby of some landlord groups, backed by a number of MPs, has placed the £10,000 requirement in severe danger, and it is likely that the government will back down and substitute a voluntary energy improvement measure – or even none at all. There has been silence since the consultation, and I predict that this will continue for a while, whilst an internal battle is fought. Whilst it may not be as long a silence between consultation and legislative enactment of the first landlord scheme, it will be some time before anything concrete emerges, if at all. This may not sound like the biggest deal, but it is a worrying possible outcome for the vital task of insulating and making more energy efficient that most hard-to-reach housing sector with, among other things, the highest proportion of people in living in fuel poverty.
So what else might now be sucked into the curse of page 104? I'll leave that to those with the energy to look it all up to consider, but it doesn't look good. My advice to the Department for Business, Energy and Industrial Strategy (BEIS), however, is when putting policy papers together in the future, after you get to page 103, just skip straight to page 105.
Alan Whitehead MP is Labour's Shadow Minister for Business, Energy and Industrial Strategy
Read more: businessgreen.com